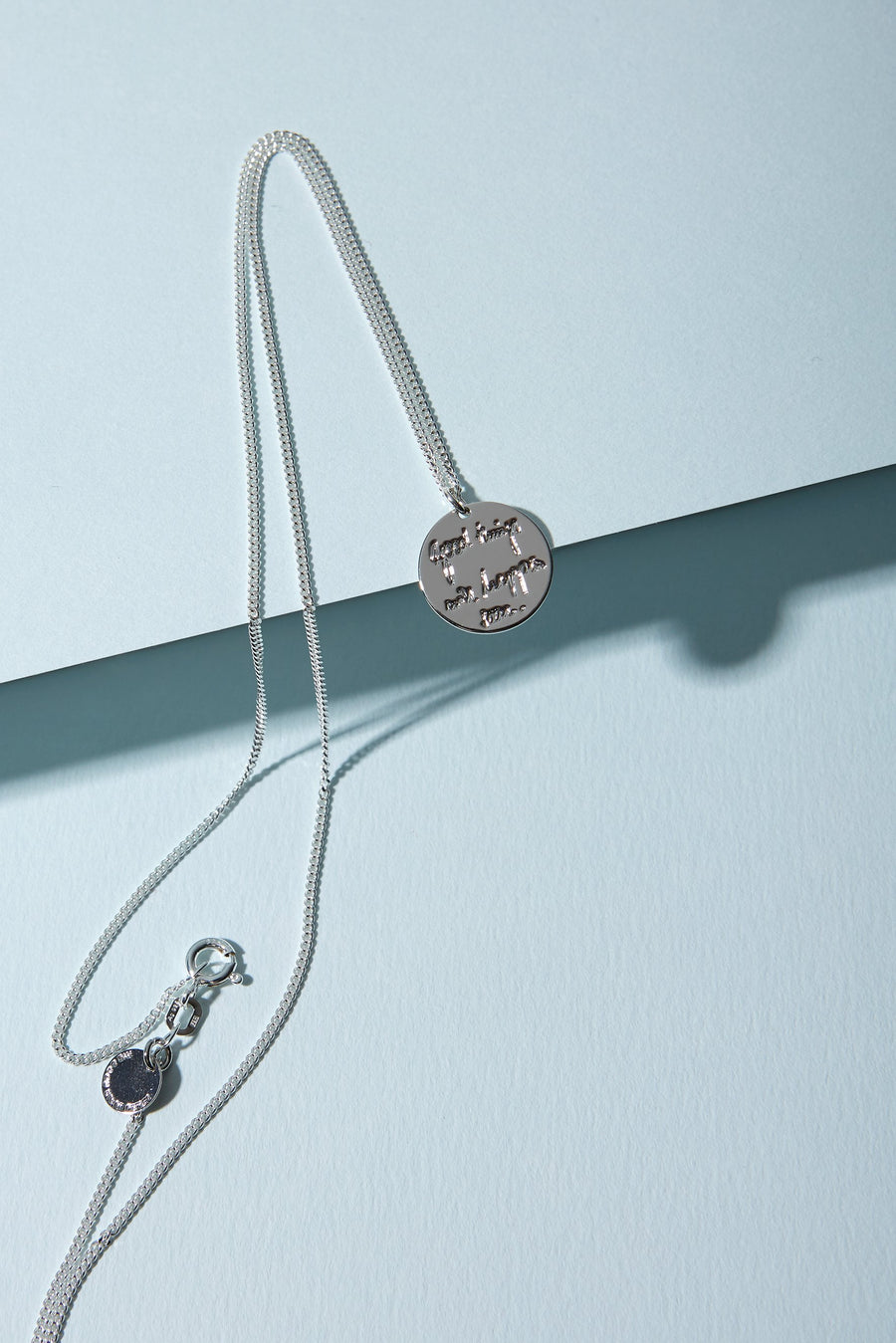 Written Solid Good Necklace
EUR 70,00
This  necklace perfectly represents the optimistic minimalism of The Good Store- the belief that "good things will happen soon", in the handwriting of the manra´s creator.

A statement alongside any ensemble, the unique silver anchor chain is made in Germany and the matching pendant adorned with The Good Store's mantra in a unique typeface is manufactured here in Berlin, demonstrating a continued commitment to ethical labour standards and local production methods.
Necklace: silver anchor chain, length 50cm.
Pendant: brass silver plated, 1,5cm in diameter.
Entirely produced and handmade in Germany.
This product can be tried on at our Berlin store. Please contact us for an appointment.