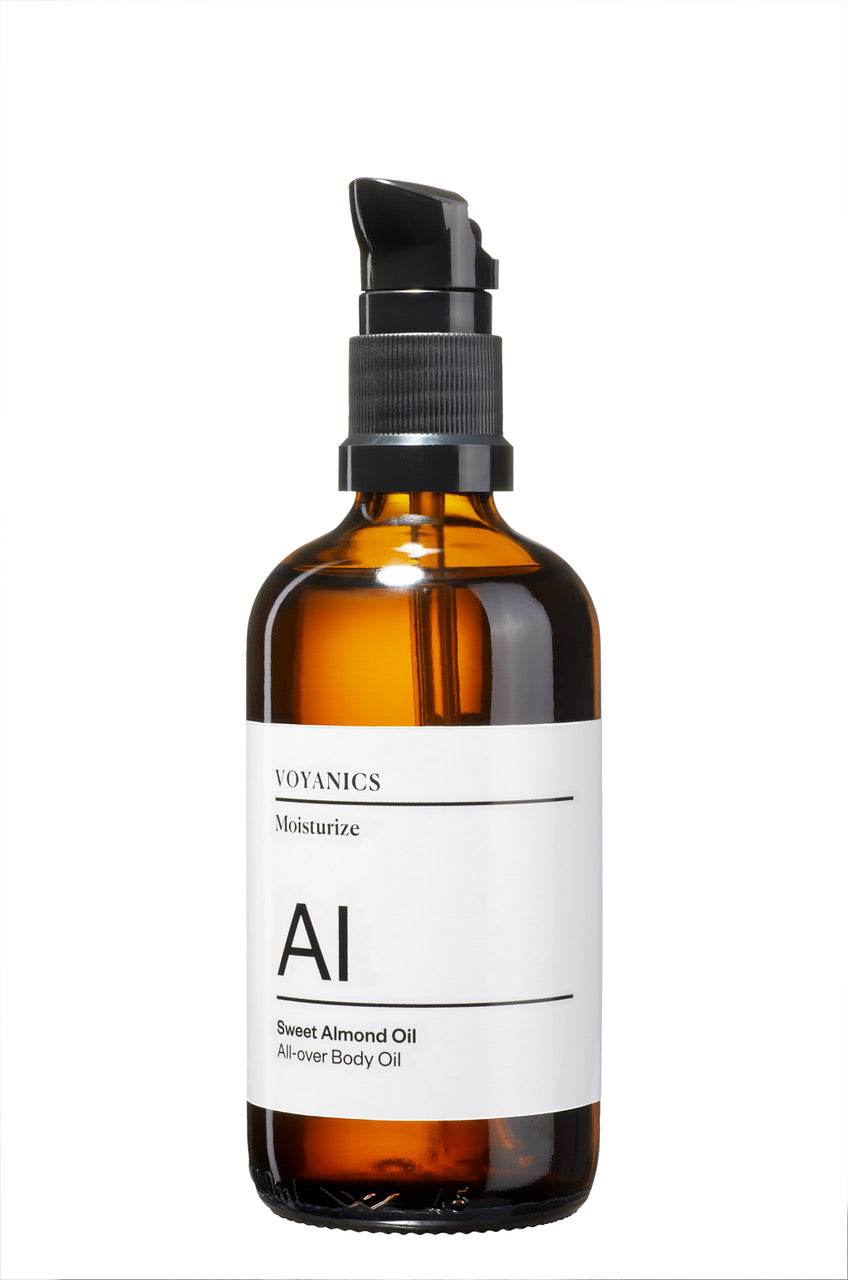 VOYANICS Almond Body Oil
EUR 38,00
Das pflegende Mandelöl für den ganzen Körper entfaltet seine volle Wirkung mit der Kraft essentieller Fettsäuren und Vitaminen, um die Haut vor Austrocknung zu schützen und die Elastizität zu fördern. Das Öl zieht schnell ein und hinterlässt keinen fettigen Film auf der Haut. Geradezu perfekt geeignet für den täglichen Gebrauch nach der Dusche oder einem Bad. 
A highly nourishing All-over Body Oil, that works with essential vitamins and minerals to protect skin from dehydration and to keep it elastic and supple. Our body oil absorbs quickly and leaves no oily or greasy residue. Perfect for everyday use after bath or shower.
Anwendung/ How to use:
DE: Am besten lässt sich das Öl auf der noch feuchten Haut verteilen. Die sich so bildende Wasser-Öl-Emulsion kann leichter von der Haut aufgenommen werden. Kann täglich oder je nach Bedarf angewendet werden.
EN: The oil is best applied to damp skin. The resulting water/oil emulsion can be absorbed more easily by the skin. Use daily or as needed.
Ingredients:
Prunus Amygdalus Dulcis (Almond) Oil*
* certified organic agriculture
Inhalt/ Ingredients: